Little niece, you can come out now.
Plain cardigan by Heidi and Anna Pickles. White cotton, pale pink dome buttons from the button box. Smallest size – NB to 3 mos – so she can wear it right away. The little girl, who now is a few days overdue, lives in the desert and by 6 mos won't really need a sweater!
I like the garter edges and the overall simplicity of the pattern. Should be easy to button her into.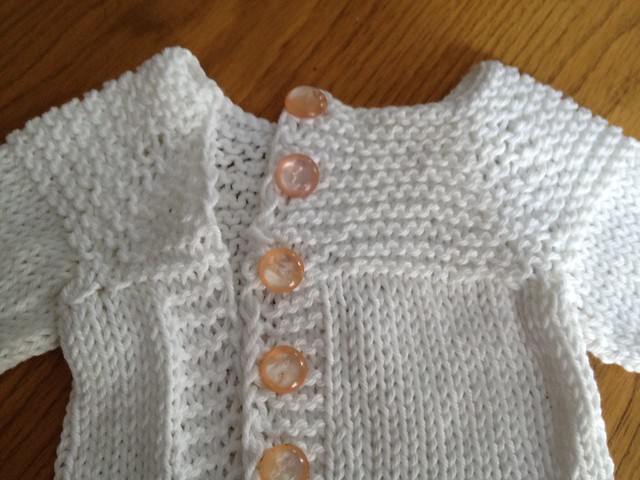 Will wrap and mail once we know she's out safely.
This pattern gave me a whole bunch of trouble (details here) but I'm pleased with the result. The asymmetry is unintentional but cute.